Summer of 2018, I had the privilege of interning with the Sephora design team in San Francisco, CA. I worked on their internal branding team under the Associate Creative Director Shawn Park, Senior Designer Sarah and briefly under Art Director Paul. It was an incredible experience and I learned so much in a few short months from a fantastic team of designers. Here are some of the projects I worked on with the team. 



In-store End Cap for Sephora Favourites. 

For this project, I worked with Paul Wagenblast on layout, retouching, comps and versioning for these In-Store graphics that were on shelves for the Sephora Favourites products.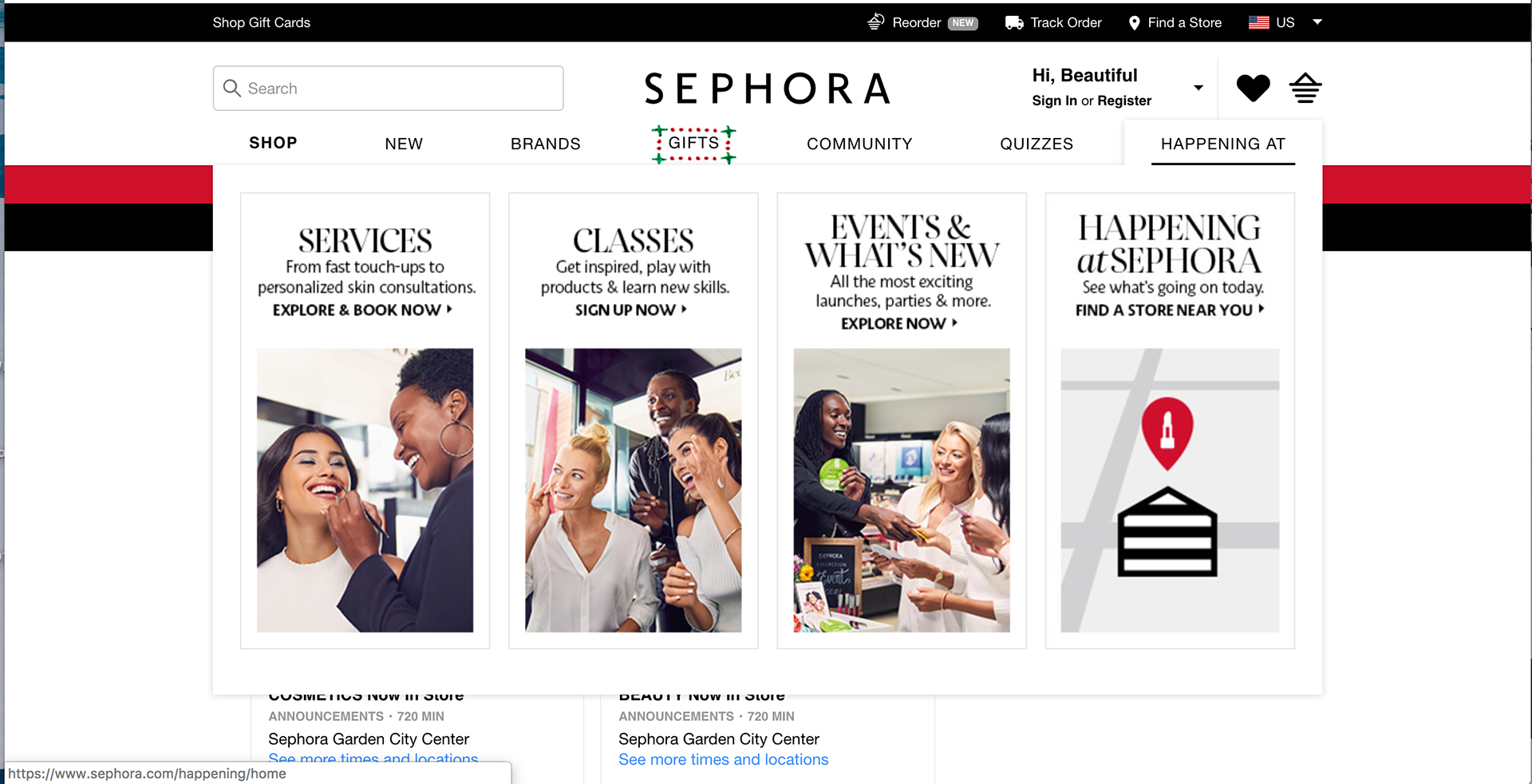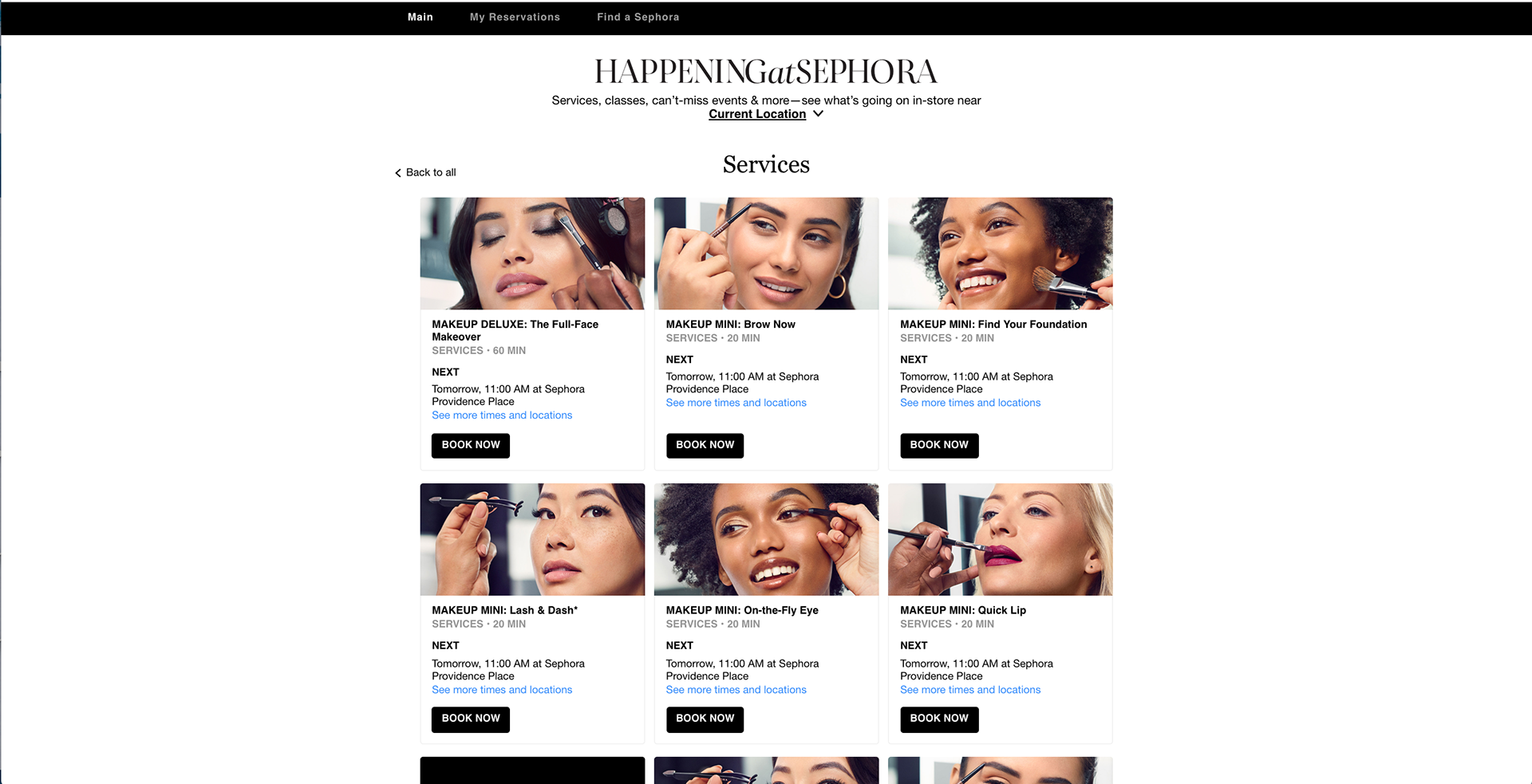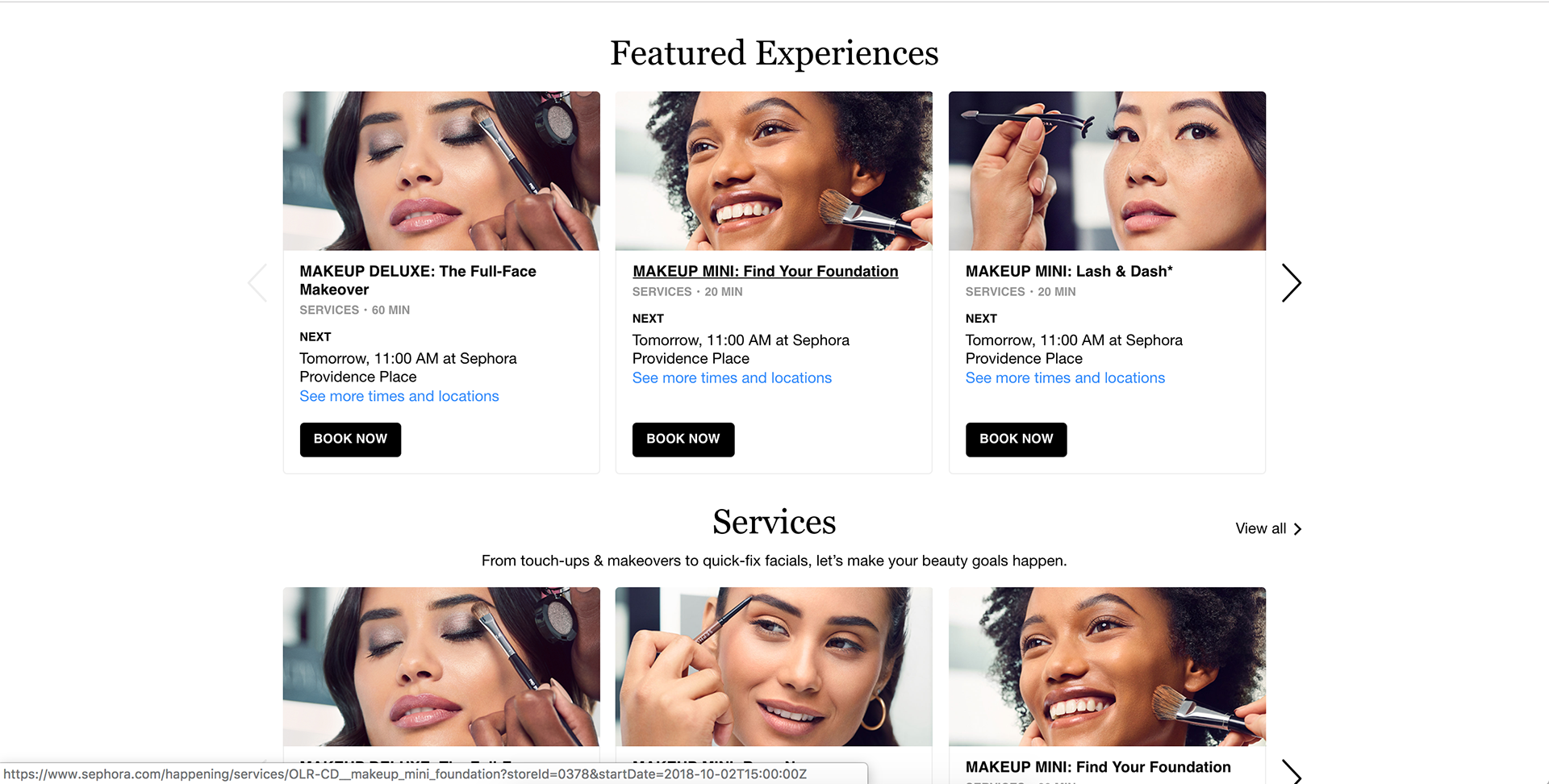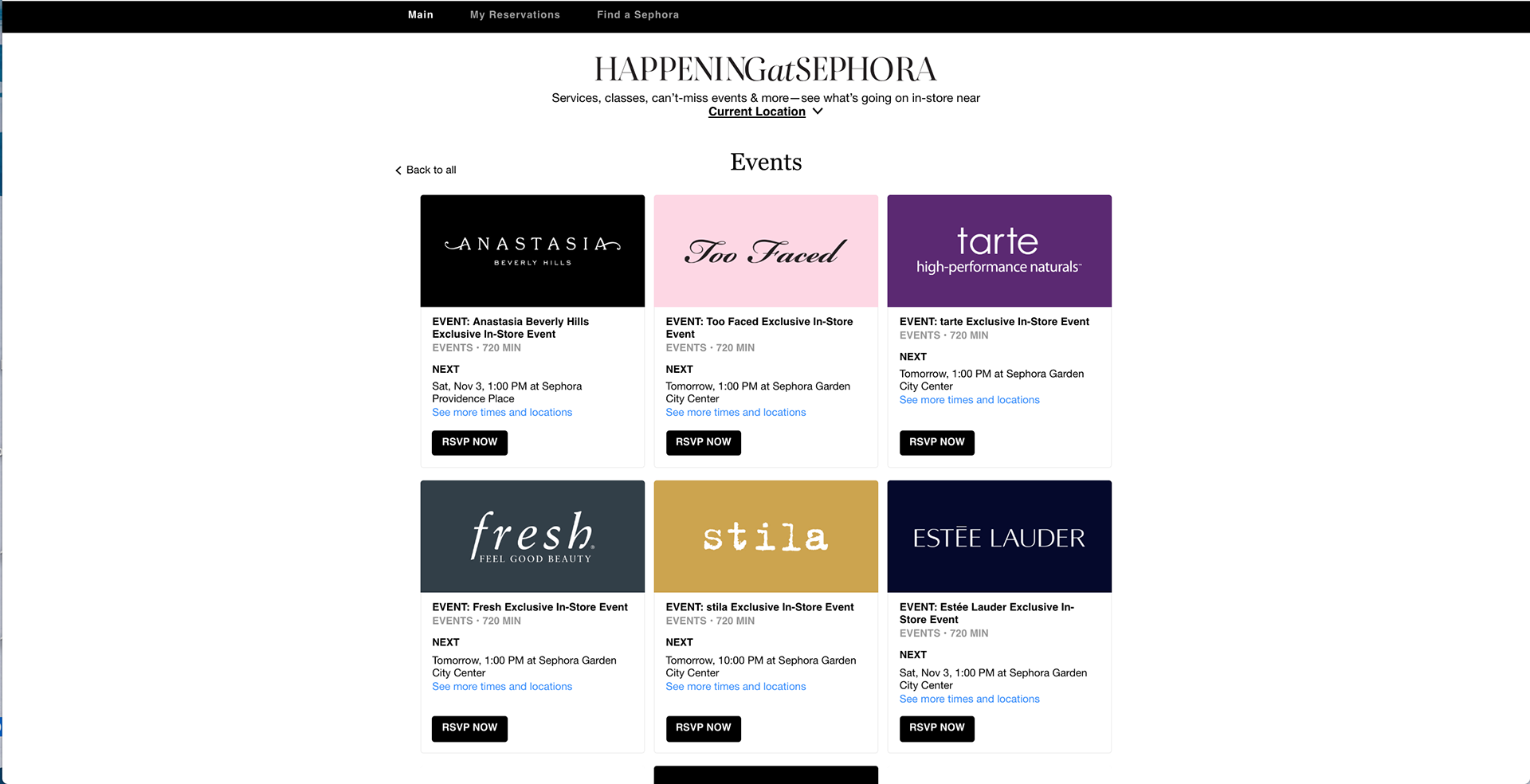 Happening At Sephora: Branding Campaign
I worked on a digital and print campaign called Happening At with the internal branding team.  The campaign was essentially redesigning how Sephora organized and engaged with their customers. The goal was to create a webpage and in-store visuals which helped customers and Sephora members keep track of services, events and experiences offered by Sephora Stores. I created the brand guidelines, worked on the image selection, versioning, comps, retouching and layouts for various assets in print and web. I worked with Associate Creative Director Shawn Park and Senior Designers Sarah Infranco, and  Stephanie Yee.